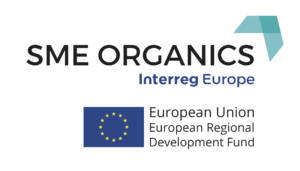 The Northwest Regional Development Agency, through the European project SME Organics – Increasing the competitiveness of SMEs in the ecological sector, co-organizes this year's edition of the National Conference of Organic Farmers, which will take place on October 28, in Cluj-Napoca.
The event's agenda includes plenary sessions and exchanges of best practices regarding European experiences in organic farming, as well as an exhibition area dedicated to local organic producers.
The conference is organized by the Association of Organic Farmers from Romania BIOTERRA, in partnership with USAMV Cluj-Napoca, with the support of the Cluj County Council and the Northwest ADR. The event is in its 16th edition and annually brings together hundreds of representatives of ecological operators, associations and organizations in the agricultural field from the country and abroad, universities and research institutes, as well as local, regional and national public authorities.
Registration details are available here: http://www.bioterra.org.ro/conferinte-prezentare/conferinte-prezentare/details/194