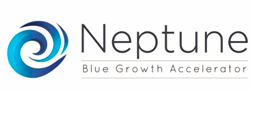 82 applications from 8 countries were submitted in the first term of the NEPTUNE Voucher Scheme, Accelerator of innovative solutions for blue industries.
SMEs and potential entrepreneurs from partner regions within the NEPTUNE project, including the North-West development region, with activity in the fields of ITC, energy, environment, agriculture, water, submitted by March 15, 2017 - the first term of submission, 82 applications for financing through the Innovation and Entrepreneurship Support Voucher Scheme.
8 of the applications were submitted by SMEs from the North-West region, in order to finance innovative solutions with an impact on increasing the competitiveness of sectors such as the management of water resources in the rural and urban environment, the environment and hydro renewable energy.
Vouchers are a way to provide direct and non-refundable financial support 100%, the amounts being between 5,000 - 60,000 euros. The budget allocated to SMEs in the North-West region is 270,000 euros. Within the available budget, applications can still be submitted until the next deadline of September 15, 2017.
Detailed information on how to access the voucher scheme can be found on the NEPTUNE project website - http://www.neptune-project.eu/ and at the ADR Nord-West headquarters.