During May 3-4, 2022, Go4Cosmetics Consortium met in Italy, on the occasion MILAN BEAUTY WEEK, an event organized for the first time in the Italian capital of fashion and beauty, by the Government of the Lombardy Region.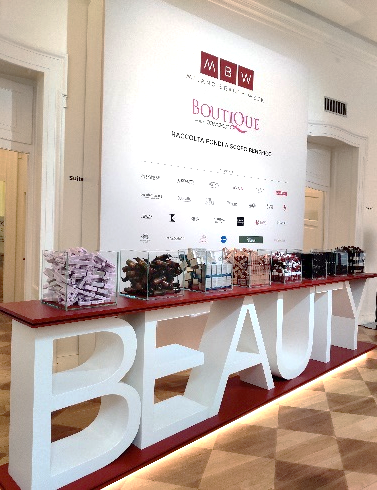 The Go4Cosmetics consortium is a smart specialization partnership recognized at the level of the European Commission, which includes the Center Val-de-Loire region in France, Lombardy in Italy, Catalonia in Spain, Olomouc in the Czech Republic and the Northwest Region in Romania, represented by the Agency of North-West Regional Development, the LifeStyle Transylvania Cluster and the Clustherm Transylvania Cluster. The official launch of the partnership took place in Paris, in October 2021.
For all these regions, the cosmetic industry represents a priority field of intelligent specialization, through the prism of economic activity but also of research and development, on the value chain, extended from raw materials to production, packaging, logistics, distribution, promotion and sale.
With an impressive ecosystem around this industry dedicated to beauty, the Lombardy region participated ReIndustria Inovazione, Polo della Cosmesi cluster, Italian Cosmetic Association, universities in Milan, Pavia and Cremona and companies producing cosmetics and packaging accessories. From France, representatives of the Center-Val de Loire region, of the largest Cosmetic Valley profile cluster, as well as academics and managers of programs dedicated to supporting research in this industry participated. In the dedicated session the stage of research in the cosmetics industry, the Romanian and regional ecosystem was exposed through a presentation by the University of Agricultural Sciences and Veterinary Medicine Cluj-Napoca, in collaboration with which ADR Nord-West previously implemented a project for the positioning and clustering of these industries in the region. 
The delegation participated in two guided visits to companies, the level of digitization and automation, as well as investments in marketing and collaboration with innovation centers and the academic environment to identify new formulas and products, as sustainable and natural as possible, being impressive.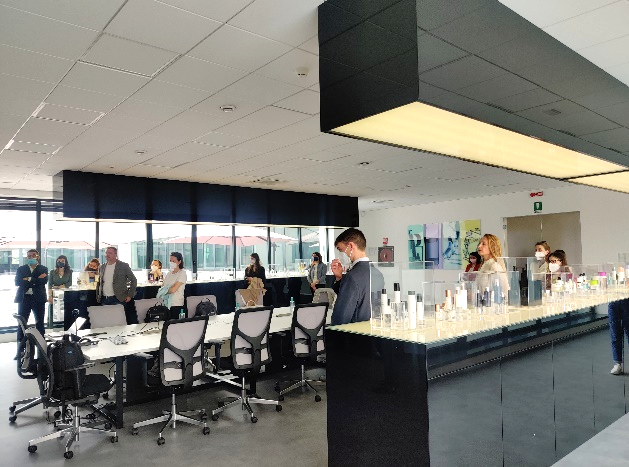 During the meeting of the partnership management committee, funding opportunities were analyzed to ensure sustainability (currently the initiative is funded from the partner organizations' own sources), as well as possibilities to attract new partner regions and the expansion of thematic working groups to organizations from the ecosystems regions of the cosmetic industry, to facilitate commercial links, research and joint projects. The responsible officer from the European Commission was also present at the meeting, contributing recommendations on areas of interest and future opportunities.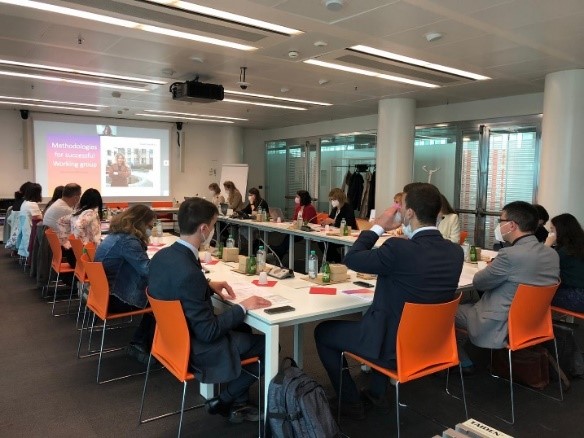 The goal of the Go4Cosmetics Initiative is to contribute to increasing the competitiveness of the business environment in the partner regions, facilitating innovation and trans-national collaborations, in three main directions: digital transformation, green industry and consumer awareness.
Companies and organizations that wish to participate in actions of the Go4Cosmetics group, including on-line thematic workshops or to benefit from the collaboration channel facilitated by regional organizations, can contact the Department of Regional Development, Projects and International Relations within the North-West ADR.  
Article by: Ioana Dragos, North-West ADR technical expert