THE NEW GENERATION SKILLS PROJECT HAS REACHED A NEW POINT OF REFERENCE

The Innovation Labs programs were launched in autumn 2018 in seven European cities with great hope and enthusiasm from their founders. The training sessions and related events sought answers to important questions of the modern world, such as "How will an interesting business idea turn into a profitable business model?" or "How can young people benefit from their existing technological skills in the labor market?" Why should we address local social problems and are we able to solve them?". Thus, the main ideas of the innovation lab reports and the results achieved so far are presented in the seven cities participating in the project.
BELGRADE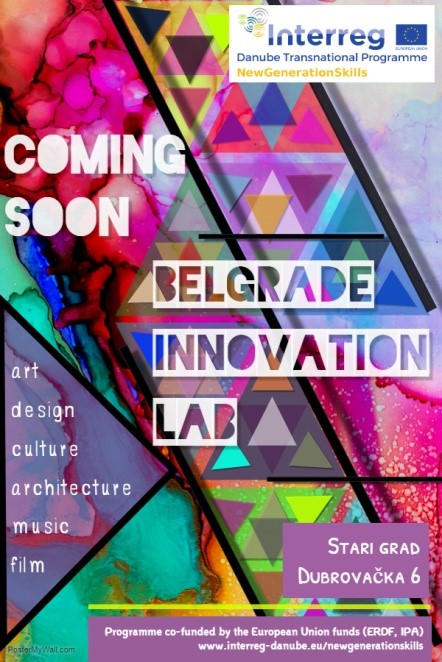 The Innovation Lab in Belgrade opened its doors in December 2018. The new community space aims to support open-minded young people with entrepreneurial intentions, to stimulate and develop innovative ideas and to better use the creative potential of youth and to develop a sense of social responsibility. In addition to supporting interdisciplinary synergies, the innovation lab in Belgrade, in close collaboration with the municipality of Stari Grad, organizes educational programs, brainstorming and meetings aimed at developing and increasing the capacity of young people. It offers mentoring, business consulting and other activities aimed at strengthening young people's communication, cooperation and leadership skills.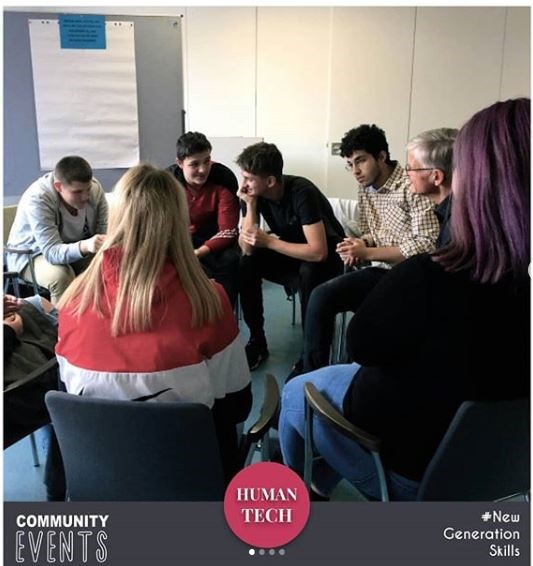 GRACE
Based on the experience of the Local Youth Agenda, high school students in Graz, young people between the ages of 15-19, are targeted with the aim of to make them understand the importance of social enterprises, improving innovative competitiveness and developing new growth trends. premisesthe youth innovation, as a new initiative of IBOBB Café, successfully stimulates and supports young people to recognize social innovation and social entrepreneurship as a career potential and encourages them to engage in a startup initiative. The five community events held so far focus on the themes of green technology and human technology and nutrition. Identifying good habits and models could bring the business sector closer to young people, in 
especially in the field of services, where the focus is increasingly on girls and women. Their forums focus on the diversity of young people's potential, their talents and the benefits of an integrated culture of failure. The best ideas will be further developed in a one-day workshop and awarded the Youth Innovative Prize in Graz.
 CLUJ-NAPOCA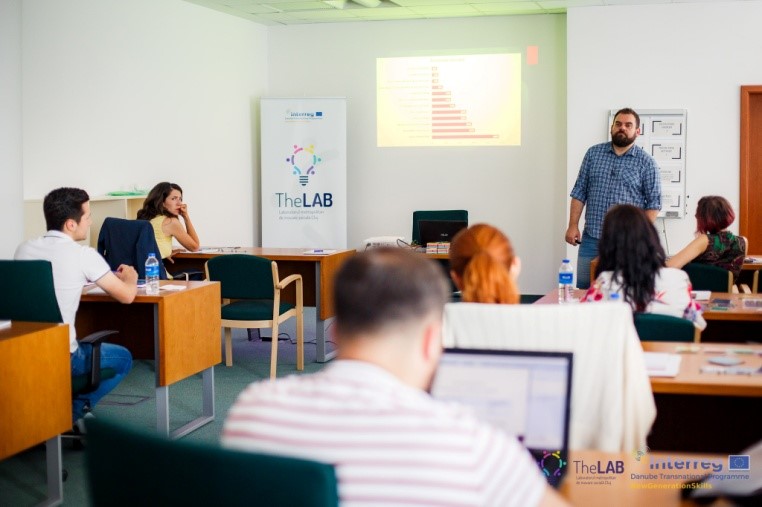 The laboratory in Cluj-Napoca supports young people to learn more about the experiences of entrepreneurs and, at the same time, to put their own ideas into action. The laboratory organizes meetings with experts and owners of successful companies; provides information on existing business development programs; helps innovative ideas and companies/public administration find each other; advises on marketing rules and regulations regarding intellectual property rights; organize networking events with innovation stakeholders both locally and internationally. Four training modules and one lab pitching session have been organized so far: "How to build an innovative team and how to develop an idea into a sustainable business model?" The lab sought answers to similar questions. Emphasis is placed on sales and marketing topics, and young participants had the chance to present their own business plans. The youth with the five best plans could participate in the International Youth Camp in Belgrade in June.
FREEDOM
The innovation lab in the Liberec region, Czech Republic, aims to develop young people's skills in two areas –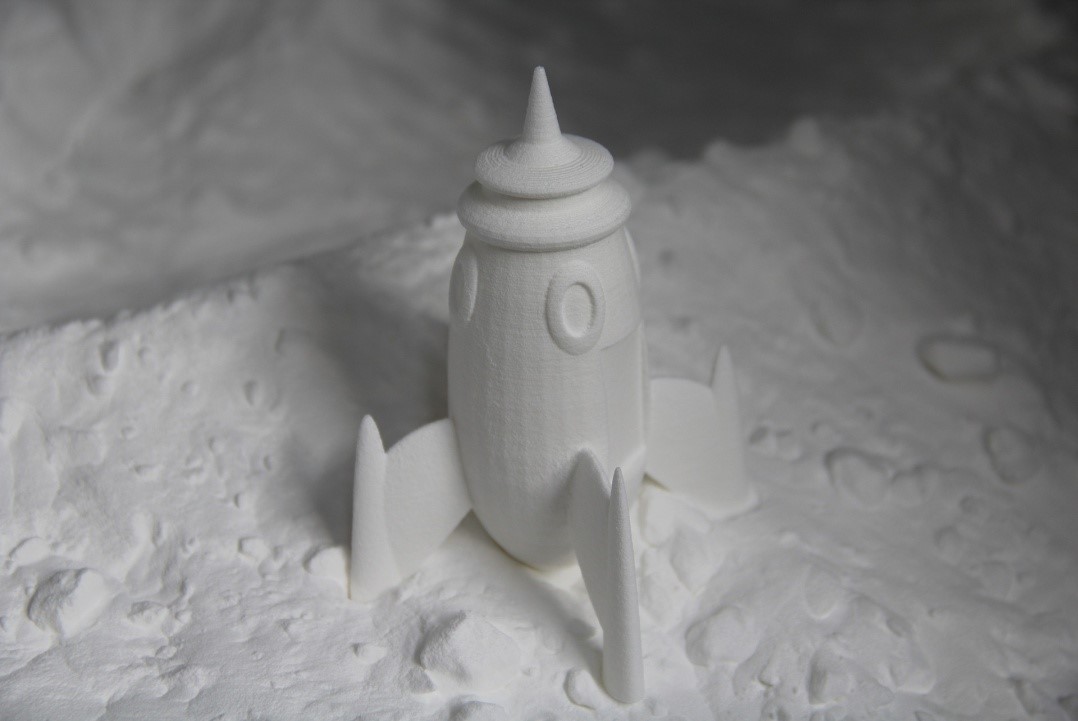 digital and entrepreneurial. The unique opportunity to learn how to design and print in 3D, how to work with IoT (Internet of Things) tools and how to transfer digital technology skills to entrepreneurial activities will boost regional support for Liberec innovation – primarily for students and high school students to help them create new innovative solutions. Business ideas will be further supported through individual mentoring and additional support from other regional ecosystem partners. "The education system is outdated in terms of learning to use new technologies. With the introduction of 3D printers and IoT kits, there are multiple opportunities to transfer knowledge of digital technology to new entrepreneurial activities. We are looking forward to seeing what ideas the students will come up with and what level they will reach," says Michal Štefan, Communications Manager of the DEX Innovation Center in the Czech Republic.
MARIBOR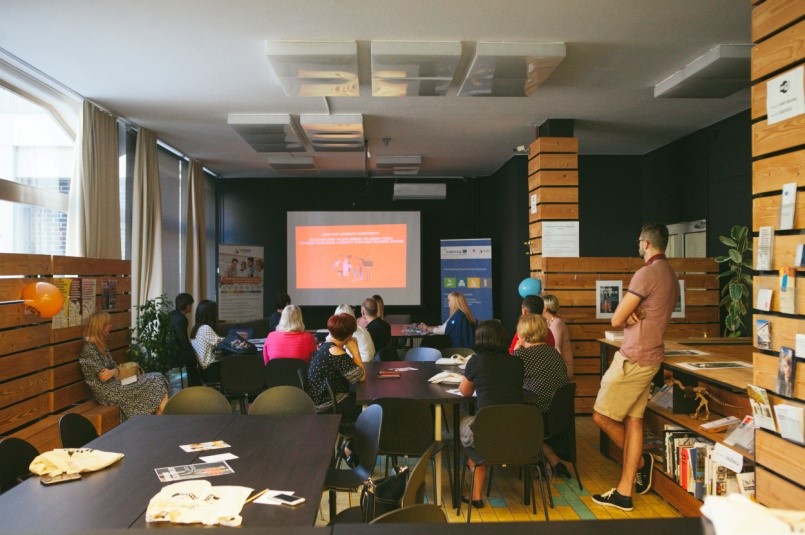 The Social Innovation Lab for Youth in Maribor, called FEJS (T) SPEJS, was launched in September 2018. As part of the lab's organization and communication campaign activities, regular community events and networking events were organized to reach young people and to inspire them and also to invite them to participate in the Dynamic Learning Package. A motivational meeting was organized with the young Microbrewery entrepreneur, where he presented his entrepreneurial journey from idea to his own company. He also introduced the young participants to different types of beer and offered some samples for tasting. Other networking events were also implemented, where the project activities were presented and young people were invited to participate in the activities in the innovation labs. The events were: Political participation of young people; Meet & Greet with social entrepreneurs from foreign countries; Social innovation, social economy and social entrepreneurship; the lack of jobs.
SOFIA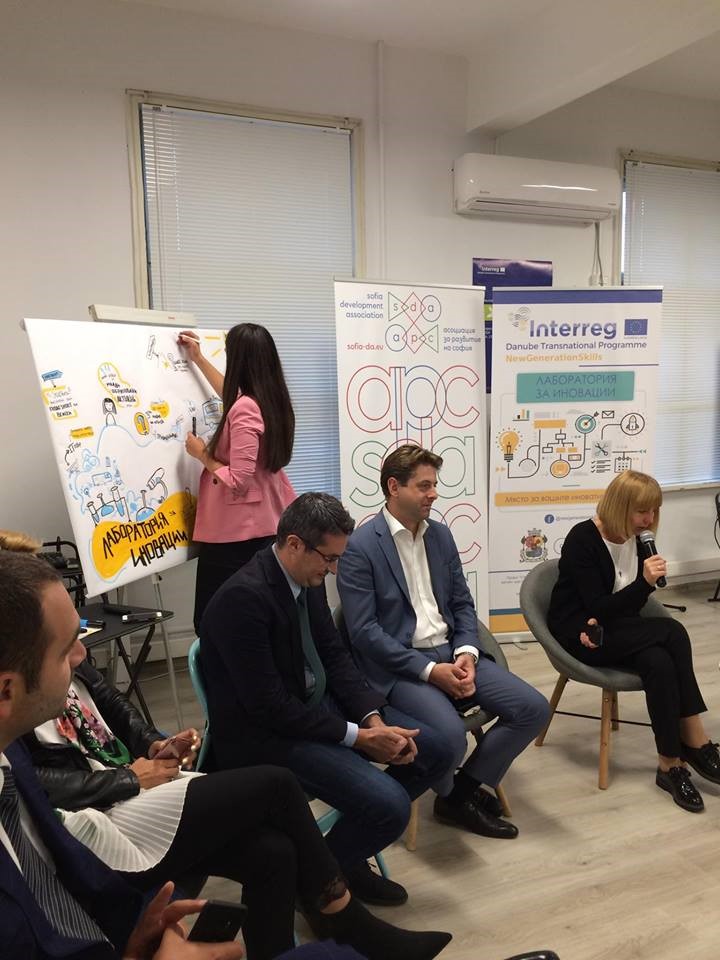 In the first month since its official launch, the Sofia Youth Innovation Lab hosted more than 15 events, including special training courses on innovations, entrepreneurship and social causes. The network of the innovation laboratory in Sofia has grown with more than 180 students, teachers, representatives of enterprises and NGOs, researchers, human rights activists, social entrepreneurs, IT specialists, who have not only actively participated, but also have co - designed the activities. During the implementation of the program, new partnerships were concluded with organizations such as UNICEF, the Bulgarian Nuclear Association, IEEE Young Professionals, the Game Dev Summit, the Sofia Youth Advisory Council. Among the areas discussed were innovative financing mechanisms for social causes and projects, using open data to develop a project, the road from prototype to market products, edutainment. The agenda of the Sofia lab is full of activities until the end of the year and the planning of activities for 2019 is already in full swing!
 ÚJBUDA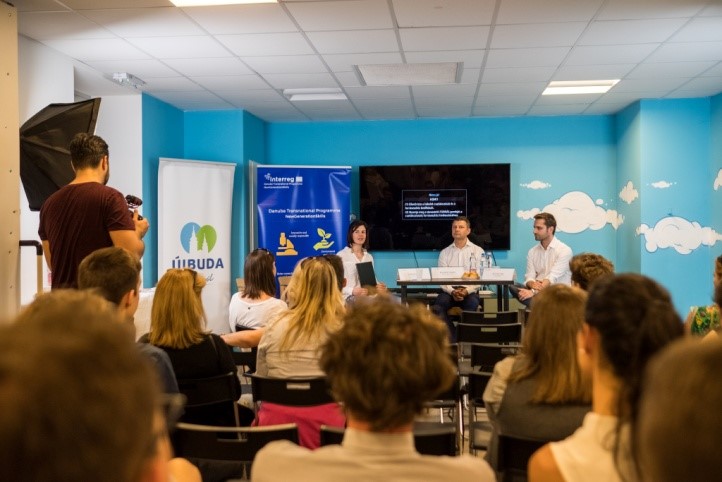 The Hungarian Innovation Lab has a double impact on the future of young people: it offers a portfolio of services and can be used as a solid physical base connected to a specific location. The laboratory seeks to maintain active and continuous contact with students in secondary and university education and to pay attention to their needs and interests. The municipality of Újbuda, which established the laboratory, is the coordinator of the academic, business and civil sectors and aims to help find the best combination of these. The general objective is to provide career counseling services through personalized methods, mentoring, guidance from the world of work with involved professionals. Their slogan is "Use your skills and find your right place!". Apart from all this, the laboratory has a special mission: To define and identify local social problems and challenges. With the help of the Local Dynamic Learning Package, groups of young people worked for several months in several interesting projects. Their goal was to find solutions to improve their environment, their daily lives now and in the future. Their ideas were analyzed in front of the audience: 8 projects were created, 3 of which were developed in the final round of the local startup competition, where 2 student projects could receive the first prize. Each received a prize of one million HUF.
We look forward with great enthusiasm to 2019, when each partner will present new results. Keep following their work.