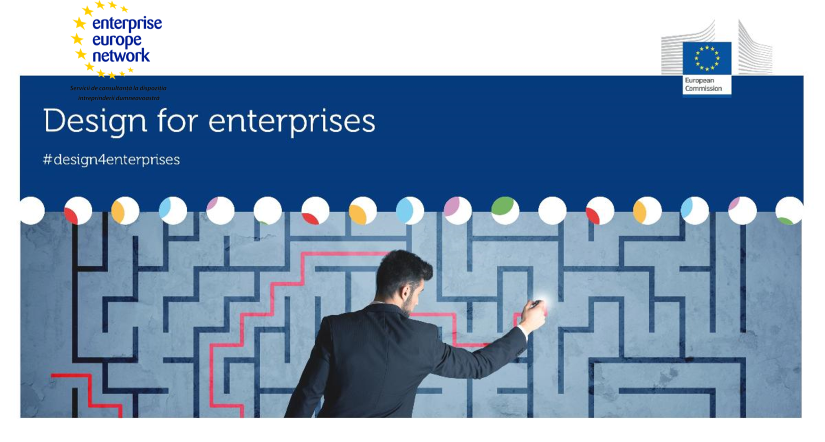 A full range of free courses offered by the European Commission for the development of the concept "design-driven-innovation" (design-driven innovation)  – solution for increasing the competitiveness, efficiency and sustainability of European SMEs. http://www.designforenterprises.eu/
The European Commission launched the program Design for Enterprises – #Design4Enterprises, consisting of a complete set of courses relating to design-driven-innovation. All courses are offered free of charge, with priority given to SMEs wishing to develop their skills in design management.
The program is design-oriented as an essential element in the development strategies of SMEs in today's global market conditions. Design-driven-innovation it is not only a formal way to increase the attractiveness of products and services, but also a way to use new and traditional materials, new tools for production and processes, as well as an innovative approach to better understand customer needs.
We invite you to participate in the first course, which will take place on April 20, 2017 in Cluj-Napoca, at the headquarters of the North-West Regional Development Agency - contact point of the European Enterprise Network - Enterprise Europe Network (EEN).
Registration can be done on the link
http://www.designforenterprises.eu/evrplus_registration/?action=evrplusegister&event_id=24
activating the "Register" button at the bottom of the page.
More information can be obtained by contacting the EEN team from ADR Nord-West, email: bisnet@nord-vest.ro, contact persons Michaela Mihailescu, tel. +40-755-777.019 and Ioana Pavel, tel. +40-755-777.040.