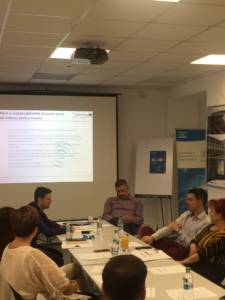 Yesterday, July 27, 2017, at the headquarters of ADR North - West, the meeting to establish the   Local Action Group for Innovation (Local Innovation Action Group-LIAG) within the NewGenerationSkills project, financed by the Danube Transnational Program 2014-2020.
The event was organized by the Northwest Regional Development Agency in partnership with the Cluj Metropolitan Area Intercommunity Development Association, as partners in the NewGenerationSkills project.
The main purpose of the meeting was the establishment of the so-called Local Innovation Action Group (Local Innovation Action Group) - LIAG, which will have the role of an advisory forum for guiding the project's activities, at the same time constituting a platform for facilitating the exchange of ideas in the field innovation and social entrepreneurship. LIAG members come from different fields, covering the academic, private, public administration and civil spheres.
The main results of the LIAG activity will be related to the establishment of the main directions of action in order to increase the innovation capacities among young people (Youth Innovation Agenda), at the same time representing the starting point in the elaboration process of of the Local Action Plan.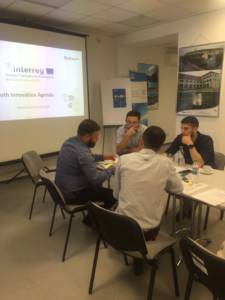 The general objective of the NewGenerationSkills project - Harnessing the potential for business and social innovation in the Danube Region by equipping young people with new generation skills - is the development of support schemes designed to provide young people with the conditions necessary to acquire the latest generation creative skills and facilitate the identification of new business opportunities. The project aims at the same time to improve the skills of local administrations to support innovation and entrepreneurship, to create local brokerage tools for innovation and entrepreneurship as well as to create a dynamic learning program for motivated young people who need entrepreneurial skills.